Chantal Pronteau: Reflections on research
I joined the Spirit Bear Research Foundation as a part time youth intern in 2014 and was welcomed back as a full time field technician in 2015. This job has given me the opportunity to work with some amazing people who have helped me grow in so many aspects of my life. It is almost overwhelming to reflect on these experiences as it hits so close to home. From the first day our team met and had our pre-season meeting in 2014, to the very last day when we were busy inventory and packing our research gear, I felt an immense feeling of comfort and a sense of pride in regards to the work we were all doing together. I'll admit I feel like I have grown twice as much as a person this year compared to last, which is something I will never forget.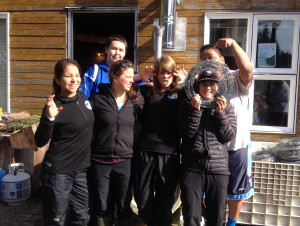 My transition from student intern to my new position of full time field technician required that I step up to fulfill a more prominent role at SBRF. This meant working more days than I was used to and being challenged to take on more responsibilities to assist in running the research program. In turn, I gained many new professional skills and learned about all the work that goes into organizing and coordinating our research program behind the scenes.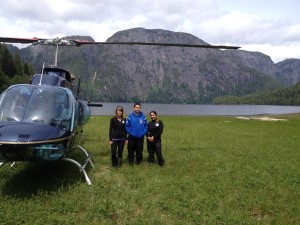 Aside from these newly gained professional skills, this season helped me clarify some personal goals and reflect on my perspective of stewardship of my Traditional Territory. Specifically, with my better understanding of the dynamic demands of a research program, I want to work on becoming more adaptable to changes or situations that I encounter. Additionally, with the privilege of visiting all corners of my Nation's traditional Territory, I have prioritized deepening my understanding of its environment and the various ecosystems sustained within it. Lastly, I have gained a deeper respect for every aspect of the environment; from the trees, to the shrubs, to the fish, to the sea life below the water and, most importantly, an understanding of their interconnections. Though I know the goals and perspectives I developed during the 2015 research season will require a lot of work and patience to implement, I look forward to applying these gains to the 2016 research season.