Back Home to Klemtu: Santana's Story
I moved back home to Klemtu after over a decade of being away. I was of course expecting changes in the community, however, I was definitely blown away by just how much change had occurred. Klemtu has grown significantly in so many beautiful ways that even after almost three years back, I am still amazed.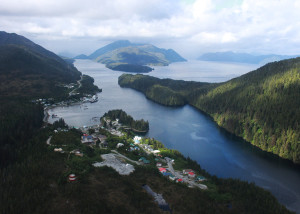 The one thing that hasn't changed and is something that I personally favor is the continuity of respect for all living things. After being home a few months, I had this strong feeling of "I'm here for a reason, here to do something positive".
When a research position opened in the Kitasoo/Xai'xais Resource Stewardship department, I jumped at the opportunity to learn more. I was a successful candidate, and from that I was able to read and re-learn a lot of the stories I can remember hearing as a child growing up. One story that sticks out in my mind is the Bear Mother story. The teachings within the story are focused on having respect for bears and how they are equal to us.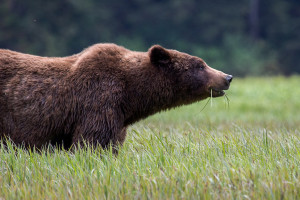 After spending a year researching our traditional ways, it's exciting for me to be able to get out into our territory as a field technician with Spirit Bear Research Foundation. My first trip out with SBRF I got to visit the Kynoch area where the Bear Mother story originated.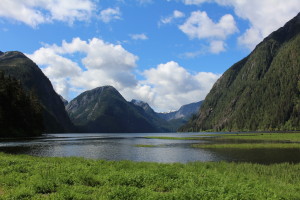 I definitely feel like this an important organization and SBRF is a very important program, especially for our youth.  I would love to eventually see my own child grow up and be a part of this legacy.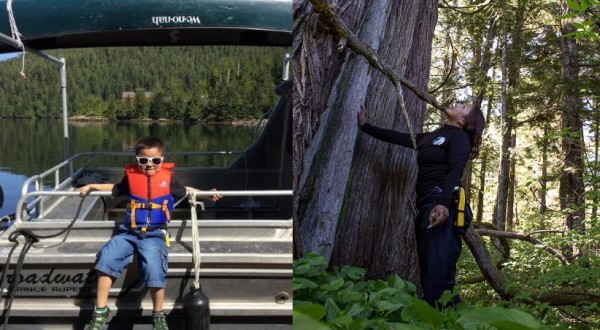 -Santana Edgar | Research Technician